It is beautiful when career
and passion Come together..
Vikrant Rawa
( Director, Sales & Marketing)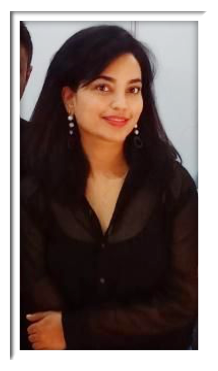 Meenakshi Rawa
( Director, Operations)
Intriguity Cad-on-Demand is a subsidiary company of Intriguity – a CAD/CAM company headquartered in Mumbai – the jewelry hub of India. Having an extensive experience of more than 8 years in the implementation of CAD/CAM technologies for the diamond jewelry industry, the company boasts of a state-of-the-art infrastructure both in terms of hardware and software for jewelry design & manufacturing. Intriguity has been the Value Added Reseller for Rhino software since 2005 & for Solidscape Inc, USA since 2008 for implementing their CAD/CAM software's & 3D Printers in India.
Intriguity Cad-on-Demand offers solutions to the problems faced by jewelry designers & manufacturers in a very cost effective, flexible and convenient manner. We have a team of well experienced, talented and highly motivated Cad Designers to model your jewelry in 3D Cad in the fastest turnaround time. Our designers have produced some of the most intricate designs on industry standard software's such as Rhino RhinoJewel & RhinoGold. The designs produced by Intriguity Cad-on-Demand are ready to print on any 3D Printers or can be milled using a CNC
We provide our customers the following key benefits
Affordability due to lower cost per model produced.
Fastest turnaround time due to experienced & highly talented Cad Designers.
Flexibility to use our services as per requirement.
Convenience of producing intricate & high quality Cad models from the comfort of your office.
Vikrant Rawa
(Director, Sales & Marketing)
Mr Vikrant Rawa, a mechanical engineer and a post graduate in business management, has been involved in the CAD/CAM industry since the year 2001. He started Intriguity in the year 2004 that caters to implementing CAD/CAM solutions to industries in India. Since then, the company has come a long way diversifying into different segments such as Jewelry, Dental & Engineering industry. Today Intriguity has a team of experienced sales & service professionals to implement different CAD/CAM solutions across different segments in India. The company has implemented CAD/CAM solutions in more than 250 companies in India & still rapidly expanding aggressively. Mr Vikrant Rawa envisioned the concept of Intriguity Cad-on-demand and has been involved in the conceptualization and execution of the entire business model of the company. He looks after the company's strategic and operational marketing efforts to have a global presence & create brand awareness for the company among leading jewelry manufacturers worldwide.
Meenakshi Rawa
(Director, Operations)
Ms Meenakshi Rawa, a post graduate in business management, has been involved in the IT domain since 2007. She started her career in IT as a Business Analyst role in Banking and Media industry.
Her responsibilities included understanding user requirements & creating applications on SAP platform to fulfill process requirements as per user specifications. Her expertise in different IT applications for creating different process based software modules helped her devise, maintain & operate our customer relationship management modules for executing Cad Jobs.
She joined CAD On Demand in 2014 and now looks after entire execution of CAD modelling projects. She has now more than 5 years' experience in CAD designing projects and has successfully executed 3000+ CAD design projects.  Her flair for design and eye for detail has helped CAD on Demand to establish a trusted reputation with award winning design expertise to produce exceptional jewelry first time right.
She is winner of Prestigious Solidscape Baselworld Design Competition twice for her "Leaf Design" and "Ballerina Design"  in 2015 and 2017
We regularly update our work on our Facebook